Recently, NAEL HASAN, an international student alumnus of Ningbo Polytechnic from Syria, returned back to visit his teachers during his studies and staff of the International Office.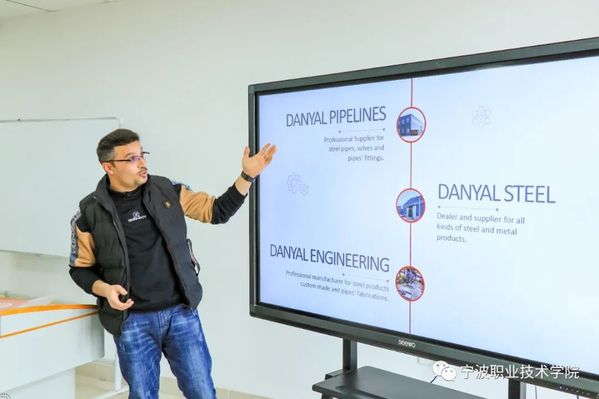 At present, NAEL has founded Danyal Engineering Company in Beilun District, Ningbo, which mainly produces mechanical parts and steel parts for Middle East. Combining with his own company's business, he shared his entrepreneurial experience and showed his recent achievements with the international students who stayed in school during the winter vacation. NAEL said that he was very grateful to the NBPT teachers for their help during his studies.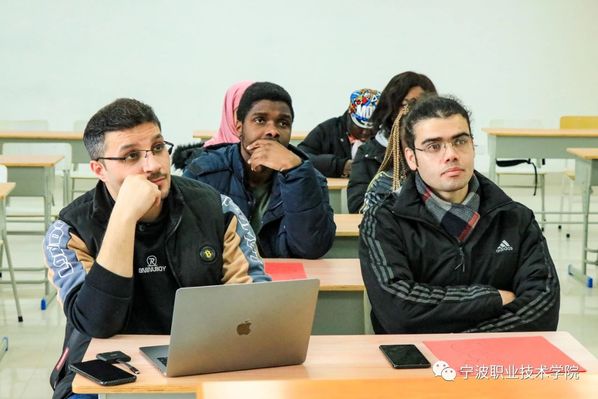 In order to enrich the school life of international students and relieve the tension caused by the epidemic, the International College of Ningbo Polytechnic has set up a Five-in-One group composed of professional teachers, foreign students, alumni of foreign students, off-campus practice tutors and volunteers of Chinese students around the theme of Chinese culture + vocational skills. Taking the deeds of outstanding overseas alumni as an example, through series of activities of Non-stop Study Activity on Vacation, NBPT brings international students warmth, let them fully feel the charm of "Young Beilun, Digital Beilun and Beautiful Beilun", and also makes greater efforts to develop and achieve their goals by actively participating in innovative and entrepreneurial practice activities.